Making the best of your human resources.. or capital..
The evolution of Valuing Human has ever since impacted businesses, and not all of us are ready with the changes. What more, to ensure #manpoweroptimisation is really part of the business intelligence equation.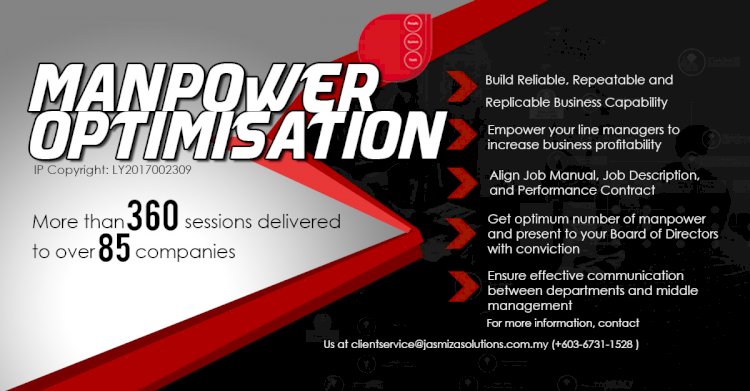 When we have been in the industries for more than four decades, we or some of us have had passed through this awkward moment when HR Departments were told to rebrand themselves as Human Capital, Talent Management, and I personally had come across Human Talent Capital Department. Hehe, yeah, It's funny, but it really did happen. At least, they have moved on from the 'Labour Office'.

This evolution of Valuing Human has ever since impacted businesses, and not all of us are ready with the changes. What's more, to ensure #manpoweroptimisation is really part of the business intelligence equation.

When manpower was mostly about how a person handles tools and relies on muscle and sweat to produce, the word 'labour' give us some meaning that, human can only work with instructions; tighten that, assemble this, type that, dismantle this, screw tight, screw loose, turn 90 degrees... These are psychomotor tasks that have been valued as 'productivity' back then.

But as more and more people have access to education, these roles have somehow evolved to process cognitive assignments more than psychomotor assignments, and when we are now in the era of I4.0, the need for jobs with low psychomotor taxonomies becoming less and less significant to the industry.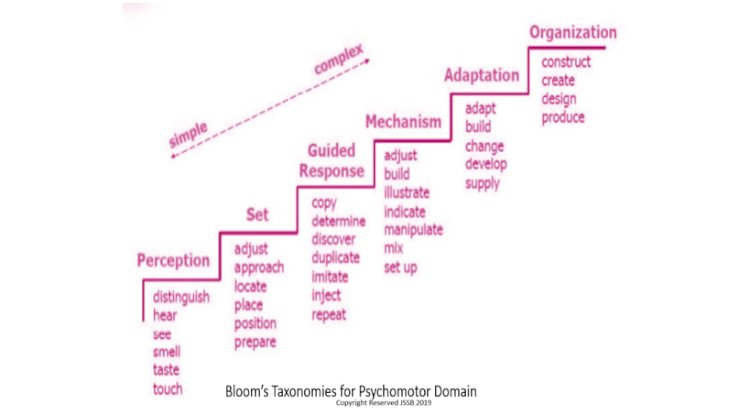 This also has impacted the value of the role of human as JUST resources, raising above materials and machines, as the human is the only resource that can add value by its own, with knowledge, skills and the right attitude. So this has brought us to another definition of manpower.

Manpower as a resource /labour/doer v's Manpower as talent/manager/leader

One as a part of a strategy and the latter is the strategist, themselves.

No matter how this role has evolved, the one resource that will never change, is the resource of time. No matter how smart or how fast or how strategic we become, we only have 24 hours in a day. And since humans cannot operate 24 hours like machines, the world has set our productivity standard to about 8 hours. Google: standard fte hours per year.

To make these productivity hours more interesting, the fact that most industries and countries, for a year Full Time Equivalent to some, is only calculated for 10 months of working months, whereby a full time employee is paid for 12 months a year of salary. So it is a significant matter to the management that each employee shall fulfil their paid hours as optimised as possible to produce outputs that meets business needs. And the outputs are not merely physical or extrinsic but also in forms of ideas, motivations, strategies, analysis and other intangible benefits.

Let us have a look at how these intangible outputs are processed according to the complexity level using the Bloom's Taxonomies Cognitive Domain: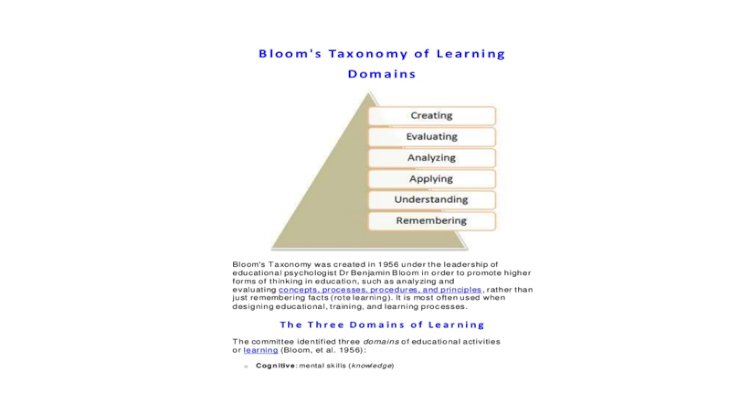 And also how human resources, now more acting as a talent have to solve the complex problem rather than just follow instructions, according to the Cynefin Framework: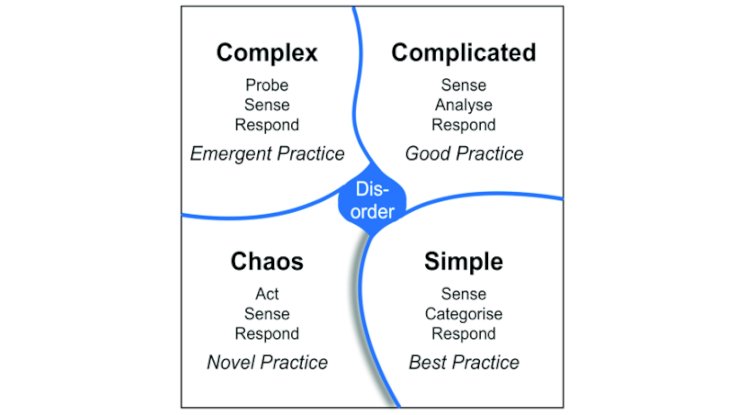 What we have come up with until here is that, the human is not just anymore valued for our physical skill, but also the mental skill, hence, we move from being a resource, becoming a talent by solving more problems and add value with creative strategies.


So how do companies ensure their employees produce such creative and complex outputs?
They first hire HR executives, to recruit resources, give the candidate interviews that have nothing to do with their abilities that can be related with the business outputs, offer remuneration, google their job descriptions and expect them to perform.
No joke, now with the help of Google, any manager can google a job description, copy and paste it in their HR format, submitted to the HR for recruitment. Very efficiently done.

Little that managers and HR knew that, a wrongly developed JD not just having an impact on a person's performance, but an unnecessary problem to the organisation while rising the business overheads.
Have a look at this diagram on a simple method to produce a JD and value the remuneration:




One of many ways management gets away with this JD error is to hire an HR consultant to write a new set of JD.

So this consultant come, set an interview with the incumbent, and start to record all what this person had to say about what he/she did all the while as being asked by the boss. JD that has been produced by this method is one of the biggest reasons why, a company will never achieve manpower optimisation. This is merely stating and documenting the default activities, whereby a straightforward definition of optimisation is ideal, current job /designed job = 1.
If a company has not been designing the jobs, but has been documented current activities instead, and expect maximum output from the people, who is joking here? The HR consultant? Hahaha

Anyway, let us move to how #OrganisationalDesign works before the Human Resource Department.
A business value chain is established, where key functions are put together to produce final products/services, and for each of this key function, the objectives and deliverables/results at normal load has been determined. Any output goes beyond this design capacity will be considered as 'initiatives' or 'stretch'. The work breakdown structure is now mapped, derived from key functions down to a specific task, or deployment level, in which most of the time is well presented in 'Line of Visibility'. At this point of design, the lead and process time is carefully calculated, to ensure the right number of hours needed to complete a full cycle of a business process.

Some may want to apply Mthe OST Technique in Motion Study, for example: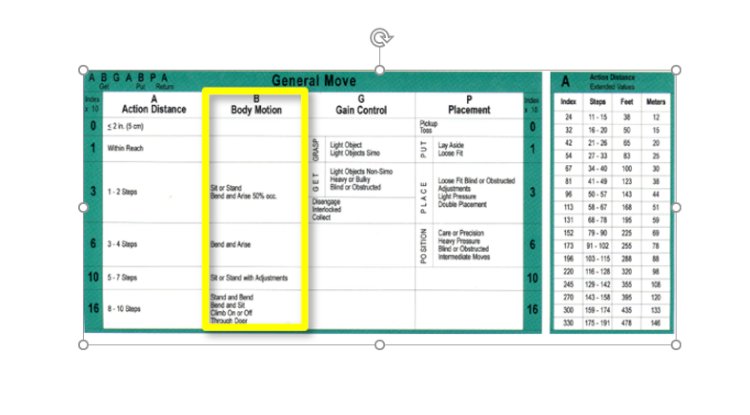 But our clients choose our 5 Step Methods in #ManpowerOptimization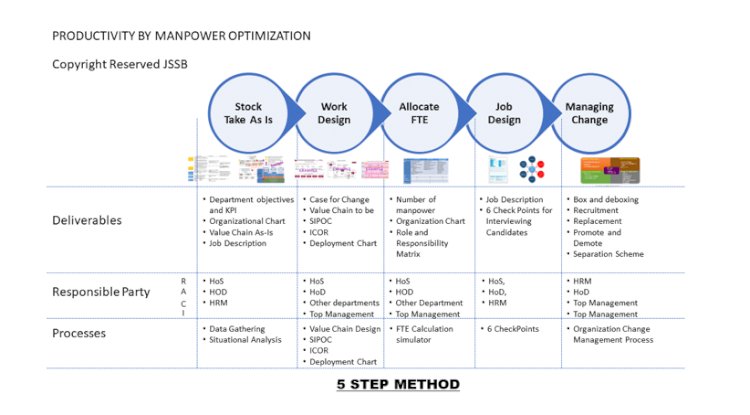 These numbers then only be divided by a standard FTE number to determine how many headcounts needed. This number represents the boxes that need to be arranged according to the span of control to construct an organisational chart. Besides than the core jobs and the loads, the organisation might want to normalize their calculation based on the level of competency, complexity and other aspects that might impact productivity like travelling outstation, etc.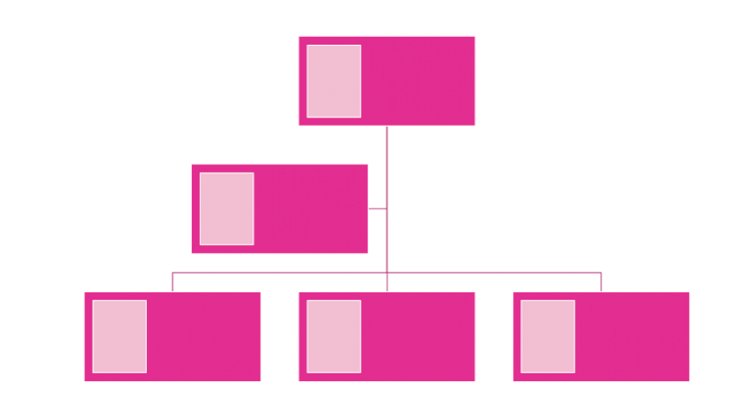 As we conclude here on how to make the best of your manpower, please do not forget the following key points:
1. An optimisation can only be achieved by measuring actual activities/design activities= 1
2. As we are determining the capacity of human resource, human works effectively 8 hours a day, some said 4 hours, that's if they are paying their own salary
3. Although the task can be defined clearly by design, the capability of an organisation helps a lot in getting the best out from the talent. Capability means, a competent human equipped with the right system and tools.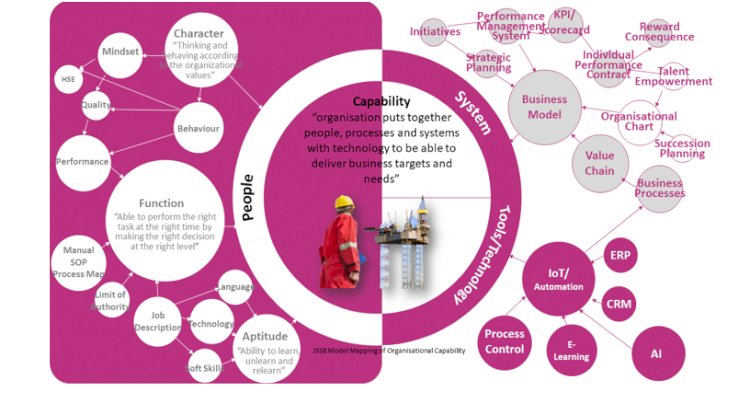 JSSB Copyright Reserved: Elements in Capability

Before I start to connect this with #PERFORMANCE, i better stop here to allow you to digest the content.
If you have questions, leave a comment and we will see how best we can help you with the answer.

Thank you,